'We reveal to ourselves and others what is important to us by the way we celebrate… Over the Lenten and Easter season, we are remembering the lowest points of sin and the highest peaks of what God has done for us through Jesus. That's worth celebrating!'
Noël Piper
Here are a few practical ideas for exploring the Easter story with your children or grandchildren.
Jesus Storybook Bible
The Jesus Storybook Bible divides up this powerfully written Easter story into 3 parts, perfect to read, enjoy and discuss over Easter.
You can watch the 5 minute animated videos on YouTube if you haven't got the book.
A Dark Night in the Garden:
The Sun Stops Shining:
God's Wonderful Surprise:
Get outside!
Who doesn't love a spring walk? There is so much around us signifying new beginnings and new life, it's the perfect opportunity to point our children to our creator and give thanks to Him.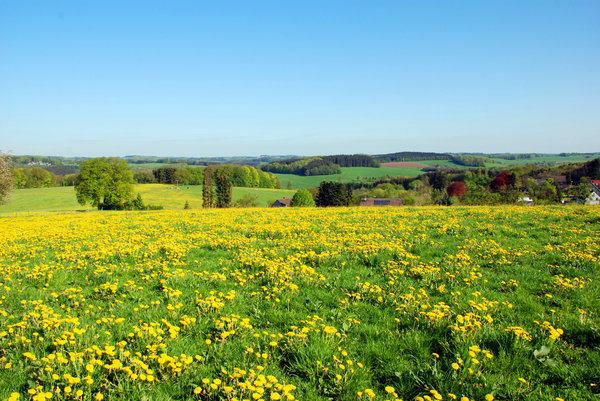 Here is what Claire, mum of four, says about her family tradition:
'For the last few years, we have created a little Easter tradition in our family. On Good Friday, we wake up and bundle into the car to go up to Mamhead (Forestry Commission site) with a packed breakfast. It's early, quiet (with the exception of the occasional avid dog walker) and cold! We walk to the viewpoint overlooking the Exe estuary and read the Easter story over brioche. It's peaceful and beautiful. We then do the rest of the walk collecting bits for our Easter garden – moss, twigs, bark, a rock for the tomb! That day at home, we make our Easter garden with our forest bounty, complete with Lego characters. Why do we do this? It creates a beautiful tradition and way to share Easter together – getting out early adds to the excitement and memorability! Our kids will anticipate this time and we hope to be doing this with them year on year, maybe not always making an Easter garden and swapping juice cartons for flasks of hot caffeinated beverages (!) but with a walk in creation, breakfast and a marked time to reflect on His story.'
Real Easter Eggs
The Meaningful Chocolate Company make 'Real Easter Eggs' from fairtrade chocolate which include an Easter-story activity book. You can buy them online or from some major supermarkets such as Morrisons, Tesco, Waitrose and Asda. Bridge Books on Exe Bridges also sells them. You can read more here: www.meaningfulchocolate.co.uk
The Garden, The Curtain and The Cross

Here is what Rach, mum of four, says about this book:
'In our family we love 'The Garden, The Curtain and The Cross'. The illustrations are creative and engaging and the language which the author uses is simple but deeply poignant and compelling. We have found that it holds the interest of Lily, Evie and Fred even though they are of varying ages. Fred loves the rhythm of the words, repeated phrases and pictures. Evie loves looking at the detail of the illustrations and asking questions about how the story fits together and it prompts Lily to explore how the story impacts upon her own life. It is a beautiful books which is brilliantly written. I would go so far as to say that I think it is one of the best children's books exploring the story of the world and what Jesus did for us that you will find.'
You can buy this book or the brilliant activity and colouring book here.
Easter Garden
Making an Easter garden is a lovely activity to do with children of all ages and can be as simple or complicated as you like! Generally, it is made on a small tray or plate and uses moss, broken egg shells, pebbles, an empty flower pot for the tomb, soil, twigs and anything else you can easily find to make the Garden. As long as it includes a tomb with a stone in front of it and a cross, you've got it covered!
Resurrection Tree
If you're feeling creative, a Resurrection Tree is a wonderful way to talk about the events of Holy Week (starting with Palm Sunday and going through to Easter Sunday).  Collect some branches and each day hang a decoration/drawing/symbol that represents an aspect of the Easter story (e.g. donkey, palm branches, chalice, crown of thorns, hammer and nails, cross, spear, rooster (Peter's denial), money bag/ coins (Judas betrayal). You can also hang some paper-maché eggs on the tree to symbolise new life.
Treasuring God in Our Traditions
Treasuring God in Our Traditions by Noel Piper is a warm and practical book that discusses the value of Christ-centred traditions and engaging family experiences to draw our children to God.
FOOD
Many of the best traditions involve food!  So here are some foodie ideas for sharing with one another and inspiring discussions around the meaning of Easter.
Resurrection Cookies
You will need:
1 cup whole pecans
1 tsp. vinegar
3 egg whites
a pinch salt
1 cup of sugar
a sandwich bag
a wooden spoon
tape
Bible
1. Preheat oven to 150
2. Place pecans in sandwich bag and let children beat them with the wooden spoon to break into small pieces. Explain that after Jesus was arrested, the Roman soldiers beat him. Read John 19:1-3.
3. Let each child smell the vinegar. Put 1 tsp. vinegar into mixing bowl. Explain that when Jesus was thirsty on the cross he was given vinegar to drink. Read John 19:28-30.
4. Add egg whites to vinegar. Eggs represent life. Explain that Jesus gave His life to give us life. Read John 10:10-11.
5. Sprinkle a little salt into each child's hand. Let them taste it and brush the rest into the bowl. Explain that this represents the salty tears shed by Jesus' followers, and the bitterness of our own sin. Read Luke 23:27.
6. So far the ingredients are not very appetizing. Add 1 cup of sugar. Explain that the sweetest part of the story is that Jesus died because He loves us. He wants us to know and belong to Him. Read Ps. 34:8 and John 3:16.
7. Beat with a mixer on high speed for 12 to 15 minutes until stiff peaks are formed. Explain that the colour white represents the purity in God's eyes of those whose sins have been cleansed by Jesus. Read Isaiah. 1:18 and John 3:1-3.
8. Fold in broken nuts. Drop teaspoons onto greaseproof paper on a baking tray. Explain that each mound represents the rocky tomb where Jesus' body was laid. Read Matt. 27:57-60.
9. Put the tray in the oven, close the door and turn the oven OFF. Give each child a piece of tape and seal the oven door. Explain that Jesus' tomb was sealed. Read Matt.27:65-66.
10. GO TO BED! Explain that they may feel sad to leave the cookies in the oven overnight. Jesus' followers were in despair when the tomb was sealed. Read John 16:20 and 22.
11. On Easter morning, open the oven and give everyone a cookie. Notice the cracked surface and take a bite. The cookies are hollow! On the first Easter Jesus' followers were amazed to find the tomb open and empty.
Hot Cross Buns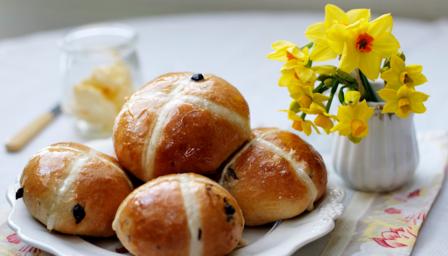 Image: BBC Good Food Recipes
It may sound obvious but a breakfast of hot cross buns is a great opportunity to talk about the meaning of Easter with your family.
Simnel Cake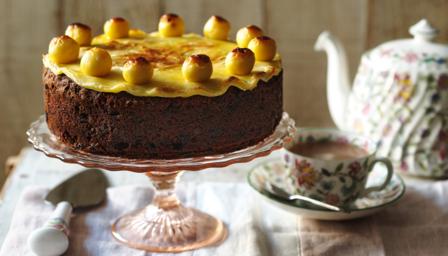 Image: BBC Good Food Recipes
If you enjoy baking and love having a cake for tea on Easter Sunday then this one is a must! This delicious traditional fruit cake is topped with 11 balls of marzipan, representing Jesus' 11 disciples, minus Judas who betrayed him.